Reviews

I am addicted! I have to hide from people when the game updates because I can't be bothered until I clear all the levels. Nice way to unwind after a stressful day.
---

Flash cards are a treat
by gfhardin
I <3 ArithmeTick! I had been trying to figure out a way to incorporate flash cards into my son's life all during 1st grade. As 2nd began, I realized there might be an App for that. There is, and it rocks! Now flashcards (OK, ok on the iPhone) are a carrot instead of a groaner.
---

An embarrassment of riches! The most thorough and complete nutrition atlas I have ever seen! If you want to know what you eat I strongly suggest this great app!
---

This app is absolutely amazing. It has intuative controls and runs smoothly. Worth 3 dollars and is the best fractal app out there.
---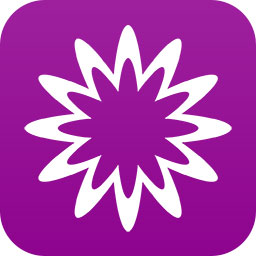 Mini Mathematica
by Professor Dave
Perfect little app for quick, powerful computation and visualization. I keep using it instead of mathematica on my home computer because it's just sooo convenient. I can't believe how well it renders the evolution of such complex systems. I am blown away.
---

Love this app, cute design and all.
---

Best Calculator for iPhone/iPod Touch!!!
by Nargle1701
I have multiple calculator apps on all my devices and I kept coming back to this one, becuase of it's unique ability to let you copy answers and enter those numbers into other problems with a simple swipe and tap. This app is so easy to use and to navigate and is aestheticaly pleasing too. Having four calculators in one comes in more handy more often than I would have thought. Though, it's more fun to use on the iPhone and iPod, I ended up keeping it in my dock on my MacBook Air and iMac. Very good investment.